All Services
Achieving your goals involves more than Retirement Planning.  We offer a comprehensive approach to financial planning with the following services, selected by module, in addition to Retirement Planning:
• Spending and Net Worth Analysis.  Do you have concerns about spending or debt?
• Insurance and Risk Review.  Are you adequately addressing risks that you face?
• Tax Planning.  Are you taking full advantage of the tax code?
• Estate Planning.  Have you made plans for legal situations you may face?
For more information, click the questions below…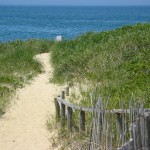 Why choose Spending and Net Worth Analysis?
How can I get better control over my spending?  The first step is awareness followed by an understanding of the benefits of making changes.  This module includes:
analysis of spending by category
analysis of debt and assets
exercises about spending
recommendations and benefits
Why choose Insurance and Risk Review?
At different stages of life we face different risks; new risks may appear and prior risks may dimish.  An insurance product is often used to address these risks.  Periodically it's important to review the risks you face and be sure you have addressed them, and aren't overpaying for insurance that may not be needed any longer.  This module reviews the following risks:
life
disability
long term care needs
property and casualty (for example, homeowners and auto)
personal liability
Why choose Tax Planning?
Even if you are working with a tax preparer, she may not have time during tax season to help you make forward-looking changes to take greater advantage of the tax code.  This module provides perspective on the taxes you are paying, and looks for changes you can make to reduce taxes now or in the future.
Why choose Estate Planning?
If you have a bank account, retirement account, own property, have children, or are married, then estate planning is important regardless of your age.  An estate plan is written for you at this point in life and should be changed periodically to reflect your changing life circumstances.  Part of a proper estate plan ensures that your values and wishes for health care are carried out, if you are temporarily unable to direct your own care.   Some parts of an estate plan are needed now, and it can be very reassuring (for you and other family members) to know that a plan is in place if something unexpected does happen.
More information for small business owners and sole proprietors.
To discuss your needs or to arrange a low-key, free initial meeting, please contact us.
Please see important disclosures and information in our Form ADV Part 2.